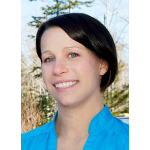 Lisa Apfeld, the founder and President of Reid Business Services, is an experienced business leader. Prior to establishing Reid Business Services, Lisa gained valuable experience as a Business Analyst in Finance and Reservation Systems with Westjet. During her tenure with the company Lisa was involved in several software implementations, process improvement and change management projects. She was also a Team Lead for 30+ sales agents where her team consistently achieved top performance status. In addition, she developed a central repository for process documentation used by 500 agents and was responsible for the maintenance of over 200 process documents.
Earlier in her career Lisa served three years as Executive Director for Rocky Mountain Comedy Productions and worked several years with the Calgary Comedy Festival FunnyFest. Lisa also obtained valuable skills during her time with Penngrowth Corporation as an Investment Relations Specialist and through her experience as a Regional Marketing Coordinator for Rogers.
Now at the helm of Reid, Lisa's goal is to ensure that Reid Business Services provides exemplary project consulting services for businesses and organizations in both the public and private sectors.
It has always been Lisa's core belief that the optimal approach to every project combines an established team methodology with problem solving, collaboration, and innovation. This ensures your needs are understood, acted upon, and result in solutions that go beyond the norm. It is this style of leadership that has allowed Reid Business Services to create the kind of impact the company has been having on the regional business community.
About Reid Business Services: